Home
Win or Settle to Restore Your Life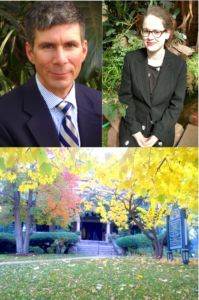 Your case is important. We carefully listen to you, answer all your questions, gather your evidence, and prepare you to win. John Pineau founded the firm after working for a decade in poverty law in Detroit, and completing law school at the University of Colorado as a King Scholar. Winning verdicts in nearly every case tried, our cases have been featured in media around the world.
John's qualifications:
President of the Gilpin County Bar Association;
Appointed by the Governor, Attorney General, and Chief Justice of the Colorado Supreme Court to the Judicial Nominating Commission;
Finalist for a judgeship;
Testifies as a legal expert;
Trial Lawyers College graduate;
Colorado Criminal Defense Bar's Gideon Award (protecting children);
Teaches legal education seminars;
Trial advocacy instructor at the University of Colorado and University of Denver law schools;
Voted by lawyers to the national list of Super Lawyers, the Register of Preeminent Lawyers, and The National Trial Lawyers Top 100. Our firm is AV rated (the highest rating for skill and ethics), and our clients include doctors, lawyers, police, military, elected officials, students, artists, executives, activists, foreign royalty, athletes, the rich, the poor, and everyone in between.
We encourage your calls and visits, and provide a free consultation in Civil and Criminal Law, Sexual Assault, Domestic Violence, Victim and Whistleblower Claims, Civil Rights, LGBTQ cases, Felonies, Misdemeanors, Juvenile Law, Employment, and Personal Injury. 303.440.4444