About Us
John Kenneth Pineau, Lawyer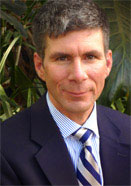 Born Detroit, Michigan, 1960. Ferndale High School, 1978. University of Michigan (admitted to Honors College), 1978-79. Oberlin College, Bachelor of Arts, with Honors in Civil Liberties, 1982. Hearings Advocate, Wayne County Neighborhood Legal Services, Detroit, Michigan, 1983-1991. University of Colorado School of Law, Juris Doctorate, 1994. King Scholar and American Jurisprudence Awards (highest grade in a law school class). Admitted to the Colorado State Bar and the United States District Court of Colorado, 1994. Admitted to the United States Tenth Circuit Court of Appeals, 2006. Trial Attorney, Indian Law Clinic, University of Colorado School of Law, 1994-95. Instructor in Trial Advocacy, University of Colorado School of Law, and the University of Denver College of Law. Instructor at various Continuing Legal Education seminars for lawyers. Finalist for County judgeship. Jointly appointed by the Governor, Attorney General, and Chief Justice of the Colorado Supreme Court to the Colorado Judicial Nominating Commission. Trial Lawyers College, Graduate, 2009. Gideon Award Recipient (protecting children), Colorado Criminal Defense Bar, 2010. Selected by lawyers to the national list of Super Lawyers, the Register of Preeminent Lawyers, and the National Trial Lawyers Top 100. Qualified and testified as an expert witness in the law. Court-appointed in both criminal and civil cases. Reviewer for Dieter, R., Colorado Criminal Practice and Procedure Vols.1-2, West Publishing (2005). Gilpin County Bar Association, President, 2001 to present. Fellow, Colorado Bar Foundation. Member, Colorado Bar Association, Colorado Criminal Defense Bar Association, and First Judicial District Bar Association.
Appeared on or cases featured on CBS 60 Minutes, The Early Show (CBS), NBC, ABC, FOX, Court TV, CNN, The Colbert Report (Comedy Central), A&E, NPR, The New York Times, Sports Illustrated, Denver Post, Rocky Mountain News, LA Times, London Times, Le Monde, China Daily, and many other publications and media around the world.
Practice Areas: Civil Rights, Criminal Defense, Felonies, Misdemeanors, Juvenile Law, Employment Law, Litigation, Negligence, Personal Injury, Sexual Assault, Torts, Trial Practice, Whistle Blower Claims, Claims for Victims of Crime.
John likes to pick juries, ski, and cook.
Telephone: 303.440.4444. Please feel free to call anytime.
Megan Bench, Trial Assistant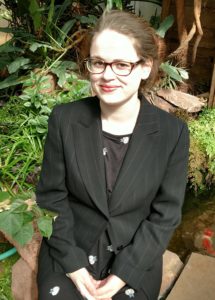 Born in Denver, Colorado, 1989. Graduated from Metropolitan State University of Denver, 2011, with a Bachelor of the Arts degree in Political Science. Graduated from American Public University, 2013, with a Master of the Arts degree in Political Science. Graduated from The George Washington University Law School, 2016, with a Juris Doctor degree. Admitted to the District of Columbia Bar, 2016. Megan has published articles on LGBTQ rights, international law, and the Supreme Court for the George Washington University International Law Review, the William and Mary Journal of Women and the Law, and the Civil Rights Monitor.  Megan likes to draw, read, cook, and watch the Green Bay Packers.
Telephone: 303.440.4444. Please feel free to call anytime.
Email Me: megancbench@gmail.com